Welcome to Complete Network Solutions, Inc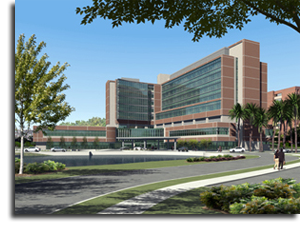 Complete Network Solutions, Inc. (CNS) is a locally owned and operated Structured Cabling Systems Contractor (SCSC) that has been in business since July of 2000. The owner Robert Concelmo, a licensed RCDD, has been in the local telecommunications industry for over twenty-five years. As an experienced SCSC, we install a variety of cabling systems including voice, data, audiovisual, and security over both copper and fiber mediums according to BICSI, NEC, and ANSI TIA/EIA codes/standards. In addition, we certify all of our telecommunications cabling and connectivity to meet or exceed current industry standards. In our seven years of business we have installed systems for prominent institutions in the Gainesville area including, but not limited to, Alachua County, Gainesville Regional Utilities, Santa Fe Community College, Veterans Administration Hospital, University Athletic Association, University of Florida, Shands Healthcare, and HealthNet at the University of Florida. These installations cover a wide range of sizes and scopes from the small moves, adds and changes we coordinate with HealthNet on a daily basis to the large high profile NetClear Category 6 installations such as at the Genetics and Cancer Research Center and at the Orthopaedic Surgery and Sports Medicine Institute, both of which involved cutting-edge rack and patch panel technology. Many of these jobs required a quick turnaround time, such as the complete renovation of Griffin Floyd Hall which included more than 100 Category 6 locations in less than two weeks.
Through all of these projects, CNS has maintained a level of craftsmanship and installation quality unparalleled in the area. Not only do we cable and terminate according to current standards, but we also go above and beyond to meet our own high standards of excellence. In the Health Professions and Nursing Practice building, we installed over 1200 locations, each consisting of four different colored cables. Each of these cables, from the point they entered the cable tray to the point they terminated onto the block field, were separated by color the entire way through all sleeves and wire management, including those above the closed ceiling. We implemented and maintained this color separation system at the time of installation, and throughout the entire installation, solely for aesthetic purposes. Historically, communication closets have not been aesthetically pleasing, but in fact have been intimidating and disorganized. By working with distributors and manufacturers to install the best possible product solutions and create a closet that is well organized and neat, we believe it helps to inspire other installers who come behind us to do a better job to maintain the standard that has already been established.
In closing, Complete Network Solutions, Inc. is an innovator in the world of structured cabling systems contracting, working with manufacturers, distributors, owners and architects to implement solid state-of-the-art cabling and connectivity solutions in an organized and meticulous manner. With many years experience in the industry and a highly qualified staff of employees, we have the ability to maintain even the tightest of schedules along with the highest of standards. This, coupled with the fact that we are a locally owned and operated business allows us to maximize our response times in the Gainesville area and has allowed us to build a strong satisfied customer base. Thus, Complete Network Solutions, Inc. is the only choice for a Structured Cabling Systems Contractor that will meet today's standards, be ready for tomorrow's needs, and be organized and efficient enough to be accessible to all future owners, tenants, and technicians as necessary.